Memo to in-house counsel of potential IPO issuers: when the lead underwriter thinks you can raise both the price and the amount of shares issued on the eve of your IPO, think twice.
You only go public once.
FB is now officially a so-called "broken IPO," trading at this writing over 10% below the IPO price of $38 per share. This is what one of these deals look like; they often don't happen on the first full day of trading:
I am guessing that there was not a slide that looked like this in the IPO roadshow PowerPoint deck.
Some experts are also pointing to problems that the NASDAQ experienced on Friday in the first hours of trading in Facebook. NASDAQ CEO even used the phrase "humbly embarrassed" yesterday to describe their view of how thinks went Friday when FB opened trading.
The good news may be for investors who wanted in on the Facebook offering, as they can now get in at a discount to major investors who bought the IPO. Consult your own investment advisor, etc.
As to the other honeymoon, hopefully Saturday newlyweds Mark Zuckerberg and Priscilla Chan enjoy theirs: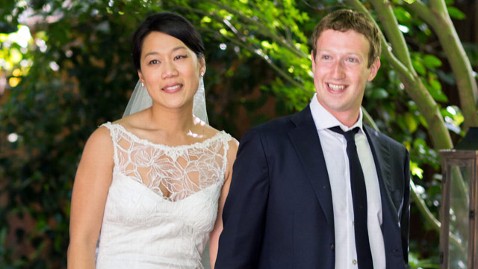 Wednesday, a look at LegalZoom, who recently filed their S-1 ahead of an eventual IPO. This IPO will certainly generate much less media coverage than Facebook, and likely not stress the software and systems of whatever exchange they list on.
Both of which might be good things.